Join Us
"Making money is art and working is art and good business is the best art." - Andy Warhol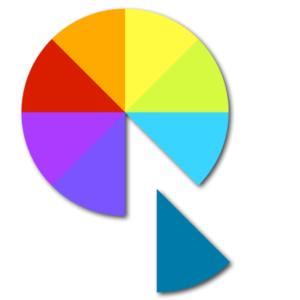 If you are looking for the ultimate example of an artist and an entrepreneur, look no further than Willy Wonka and the Chocolate Factory.
My dear friend, performer and vocal coach, Vernon Bush just played this staring roll to rave reviews in a premier local performance.
As I overheard Vernon memorizing his lines and rehearsed the songs, particularly "Imagination," it hit me.
Willy Wonka is a shinning example of the flavor of marketing that I am teaching creatives.
Willy Wonka is an artist, as a passionate creator of artesian confections.
Willy Wonka is also a very savvy entrepreneur with the ultimate Blue Ocean Strategy, clear business terms, and PR machine.
The unique value proposition is not just about fine confections; it has to be about much more than candy to be unique.
Why is the unique value proposition so important?  To eliminate the competition, so that there is no need to compete with Hersey's or Cadbury's, ironically now owned by Hersey's.
Wonka made amazing artesian candy but he wasn't actually selling candy.
Wonka was selling Wonka candy fans the rare chance of winning a Golden Ticket to an extraordinary experience of his creative process.
How? Through an exclusive tour of the Wonka factory.
Pure, fricken genius.
Why?  Because customers bought boxes and boxes of chocolate in hopes of winning. Then the five lucky winners appeared on TV.  So he sold tons of chocolate while securing free advertising and buzz.
But Willy Wonka wasn't just a creative force, with many artistic series, including:
·      Everlasting gourmet Gob Stoppers
·      Fizzy Lifting Drink
·      Chocolate Scrum deliciousness bars
Wonka's entrepreneurial success afforded him with the rare opportunity to become a thoughtful philanthropist.
He earned his fortune and then he sought a worthy beneficiary, Charlie and his family, who Wonka willed his factory and candy creations.
Charlie inherited Wonka's intellectual property, his most prized and valuable asset, the products of his imagination.
WHERE TO START TO SELL YOUR ART
"Learn The 8-Part Road Map that I used to sell $103,246 of my art during my first year as an unknown artist, without feeling like a sell-out"
- Ann Rea, Artist Mentor