Join Us
"Making money is art and working is art and good business is the best art." - Andy Warhol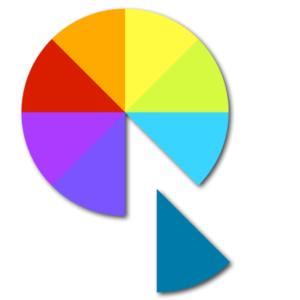 Money and art. It's a very charged topic.
Money and auto repair, money and tax preparation services, money and household appliances, not so much.
So, why is this?
Because art is so damn personal.
And that is why a professional artist, more than most entrepreneurs, must have a very healthy relationship with money.
If they don't, they will have a hard time making it or keeping it. I see it all the time with the artists who I mentor.
What's your relationship with money?
It's time to get very clear.
Your relationship with money often reflects your personal relationships.
Lacking boundaries?
Selfish?
Scared?
Hopeless?
Unfocused?
Feeling loved?
Examine the most painful memories you have around money and the lessons you've learned or that you need to learn.
Here. I'll lead the way by sharing my own three most painful money memories and lessons.
Then, it's your turn.
My 3 most painful money memories
1.) I was about to turn 12 and I was so excited to finally get my first 12-speed bike for my birthday.
Or so I thought.
Instead, my father went to the bike store, he negotiated for the price of the bike, and then he made me empty all of my savings, that I had slowly accumulated by baby-sitting and shoveling snow, and he actually made me pay for my own birthday gift.
How did I feel?
Betrayed. I felt powerless, disappointed, hurt, and confused.
I got the bike and a zero balance in my savings account and I never enjoyed riding that bike.
2.) When I was 25 I unconsciously married a man who possessed some of my father's weaker traits.
I did not realize it at the time because my ex-husband, of less than two years, was a closet alcoholic who secretly secured joint credit cards in our name.
He had the monthly statements sent to an unknown PO box and then he racked up balances that we could not pay.
I lost my first new house and all of the brand new furnishings and appliances that I had paid for in hard earned cash.
How did I feel?
Betrayed.
I divorced him immediately to save my financial future.
3.) Two very famous major winery clients decided not to honor our contracts.
This prevented me from accessing productive venues to sell over 100 original oil paintings that I had created over two years.
I did not expect to sell all of them but it significantly reduced my projected sales resulting in a major financial tailspin.
How did I feel?
Betrayed.
I could not believe that such reputable wineries would do such a thing. But because they could, they did.
And a representative from the largest winery in the US, you know who you are, told me, "You should just be grateful for the exposure we have already given you. Other artists should be so lucky."
I wanted to punch him. He deliberately violated our contract. Period.
What did I learn?
1.) This has been my toughest life lesson by far.
Lesson: We don't choose our parents and not every parent is well equipped emotionally to be kind and loving to their children, particularly alcoholics.
However, as adults we don't have to repeat these patterns and we not only have the opportunity to heal those injuries and take better care of ourselves, we have the responsibility.
2.) I found this out by making a routine check of my credit report.
I also learned that I was able to escape some of the debt because I could prove that I had no knowledge or benefit from it.
Lesson: Knowledge is power. If you live in a community property state you are on the hook for your spouse's debt. We don't expect our partners to be deceitful but it can happen.
I will always maintain financial independence and resources.
3.) I have since sold many of the paintings but I still have more in inventory than I would have if these wineries had kept their agreements.
Fortunately, I had money in savings.
Lesson: Ultimately, this lesson was a gift.
Why? It forced me to reexamine my initial art business model and to create a new Blue Ocean Strategy that is easier to sell and is more sustainable and profitable.
I had too many eggs in one basket with each failed contract. Now I...
manage my risk
examine the worst-case scenario
prepare with contingencies
diversify my income
We don't succeed alone. Ask two friends to do this exercise with you.
WHERE TO START TO SELL YOUR ART
"Learn The 8-Part Road Map that I used to sell $103,246 of my art during my first year as an unknown artist, without feeling like a sell-out"
- Ann Rea, Artist Mentor