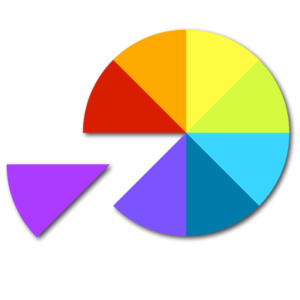 Course 5. Selling
Objective: Students guide authentic conversations that inspire and how to gain over 85% more sales by correctly leveraging referrals.
How Do You Sell Your Art?
Art is a luxury.
Luxury sales is very different from conventional sales.
If you're giving your art away to friends and family, discounting or donating it, how can you expect to sell it to affluent collectors?
Do you know how to sell your art to affluent collectors?
Does the idea of "selling" make you cringe?
Do you think that if your art is good, it should just sell itself?
Do you worry that you're bothering people about buying your art? Being too pushy?
Maybe you don't want to sell your art; you want a gallery to do it?
The problem with art galleries is that:
there are not enough art galleries to represent artists.
art galleries limit an artist's ability to sell their art themselves or work with other representatives.
art galleries want to discount your art or manipulate the retail price.
art galleries often pay their artists late or not at all.
art galleries often damage art.
art galleries take over half of the sales proceeds.
art galleries will not share your collectors' contact information so you can't secure referral sales which can generate over 85% of all new sales.
even if you do find an art gallery you will eventually fall out of favor or they will go out of business.
In 2005, I fired the two art galleries that were representing me.
I was an unknown artist with no connections and I moved to the coast in San Francisco.
During my first year as a full-time artist, I sold $103,246 of my art.
How do you sell your art?
You have to master the realm of Selling, the sixth of eight courses in the MAKING Art Making MONEY program where you will:
Stop trying to sell your art or yourself.
Start sharing your mission and guiding authentic conversations.
Stop making it your goal to sell your art start making it your intention to inspire.
By knowing how to sell your art:
You'll see that you're helping, not selling.
You'll be less disappointed if people don't buy your art.
Your art sales will increase like never before.
By not knowing how to sell your art:
you can feel awkward or pushy.
you're going to keep hoping that other people to sell your art.
the people who would benefit from your art are never going to have it.
To graduate you must earn back your tuition investment, at a minimum, through the sale of your art during your final Prototype Project.
There;s nothing more affirming or inspiring to an artist than selling their art.
Is easy to sell your art?
We all know that it's not.
Is it possible to sell your art?
Absolutely!