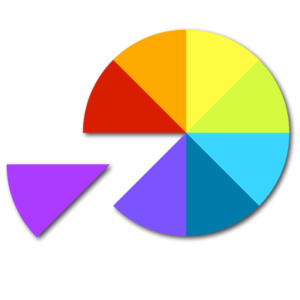 Bonus. Your representative will not be taking half or more of your sale proceeds.
This simple strategy is not some cheap trick.
I have used this strategy to sell my art and so have my students.
Don't trust me? Well, I've taught this simple approach to a high-powered executive from Wells Fargo Bank here in San Francisco. He did it and he and his boss were thrilled as it generated significant repeat business.
Using seven simple steps you can sell your art, without feeling like a sell-out in less than 30 days.
Step 1. Organize a party!
Rather than having another stiff, and likely dull, open studio, with people milling around aimlessly just eating all of your cheese and crackers, throw an Appreciation Party for your best customers.
For example, invite your top ten clients and ask them to bring a guest.
Don't complicate this. Just send a free electronic party invitation. There are lots of nice free resources.
Step 2. Display your art and be ready to sell it.
Be ready to sell.
Display your art with the prices shown, don't make someone ask.
Have a tested means to accept credit card payments, a la Stripe, Square, or Paypal.
Step 3. Appreciate your guests.
Once your guests arrive, you are going gather everyone around in a circle and genuinely thank each of them, one at a time, for supporting your business.
Not sure what to say? Just tell the truth. Be prepared by writing it down one clear sentence in advance.
Just keep it real because you are going to read it out loud to everyone at your appreciation party to hear.
Once you have demonstrated genuine appreciation, the energy of the room is going to vibrate at a high level.
Step 4. Ask for referrals.
Once you have genuinely thanked your guests say something like, "I have enjoyed working with each one of you. About 85% of my sales come by way of referrals. So if you can think of one or two people just like you who would also enjoy owning my art, please let me know the best way to make an introduction and when it would be most convenient." Hint: This is the primary purpose of the party, yet it should take you less than 60 seconds.
Step 5. Have fun!
After you have asked for referrals, then just get on with your party. Just have fun.
If you feel awkward, do it anyway. You'll be glad you did and so will your guests.
Be sure to clean out your studio or home and serve some light refreshments and nutritious appetizers.
You don't have to go overboard or blow your budget.
Step 6. Remember your intention.
Don't be attached to the outcome. Just remember your intention is to appreciate those who support you genuinely. Revenue equals relationships.
Please note. Even if you don't sell a thing, you will be planting the seeds for the future. What goes around comes around.
Step 7. If it's not scheduled, it's not real.
Take the very first step now. Call someone who supports you. If you're a student of mine in The MAKING Art Making MONEY Semester get on a video call with a Study Partner this week.
Tell them that you are going to host an "Appreciation Party, " and you want them to support you in following through and celebrating your victory.
Note. Don't ask for support from artists who have a scarcity mentality, who are sarcastic, or negative. You know the type, the jealous and competitive ones who can't stand to see someone else succeeding.
Ask someone who cares about you to support you and be sure to return the favor.
Selling art by yourself will never work. It's too damn hard, too lonely, and it's just no fun!
Commit right now by leaving a comment below about when you will be hosting your Appreciation Party and who you will be inviting.
If you take this first small action to comment below right now, it alone will propel you forward.
Take one step at a time, and you will get there!
WHERE TO START TO SELL YOUR ART
"Learn The 8-Part Road Map that I used to sell $103,246 of my art during my first year as an unknown artist, without feeling like a sell-out"
- Ann Rea, Artist Mentor