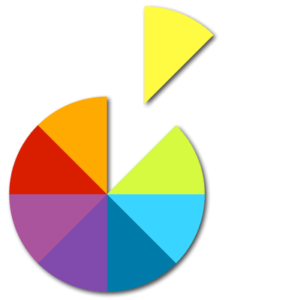 Course 1. Accomplishing
Objective: Students learn how to define achievable goals and develop productive habits, beliefs, and focus to achieve them.
Where do you start to sell your art?
When I graduated from art school I didn't know how to make a living as an artist.
I had a lot of student loan debt. So for over a decade, I couldn't focus on making art.
The problems I had were that:
I had didn't have a roadmap to help guide me.
I didn't know where to focus my energy and efforts. So I lost self-confidence. I wasn't sure if making a living as an artist was even possible.
I wanted to sell my art but I didn't want to be thought of as a sell-out.
You deserve to sell your art without feeling like a sell-out.
In 2005, I moved the San Francisco coast with a goal of selling over $100,000 of my art.
I was an unknown artist, and I didn't have any connections, but during my first year as a full-time artist, I sold $103,246 of my art.
Where do you start to sell your art?
You have to master the realm of Accomplishing, the first of eight courses in the MAKING Art Making MONEY program where you will:
1. define a SMARTER goal.
2. take consistent action towards your goal.
3. maintain a constructive attitude because success is 20% strategy and 80% psychology.
Just by determining your SMARTER goal you will:
gain focus
increase your self-confidence
more readily identify resources and opportunities to help you accomplish your goal
By not having a SMARTER goal you will:
engage in wishful thinking, secretly hoping to be discovered
waste time, money, and energy creating art with no outlet to sell your art
be more susceptible to false promises of exposure
If you don't have a goal to sell your art, then that's your goal.
On a scale of one to ten, the average graduate experiences and an increase in their level of focus and self-confidence from and average of 2.5 to an 8.
Is easy to sell your art?
We all know that it's not.
Is it possible to sell your art?
Absolutely!