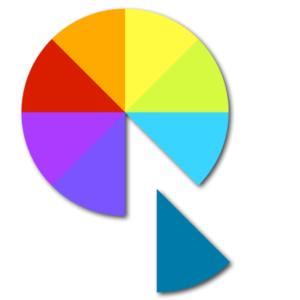 Course 4. Dealing
Objective: Students how to write a one-page plan to make art and make money.
Do you have a plan to sell your art?
We know that a plan to sell your art, without a plan, is a plan to sell no art.
However, conventional business plans are complicated and artists have a hard time relating to them.
Do the words "business" or "marketing" make you cringe?
We want to sell are art but we don't want to be labeled a sell-out.
I found business and marketing courses complicated and overwhelming.
Then I realized that's because they are designed to sell goods or services.
But an artist's product is "emotion" and conventional business plans don't account for this.
How do you plan to sell your art?
You have to master the realm of Dealing, the forth of eight courses in the MAKING Art Making MONEY program where you will:
Start with a realistic art sales goal for the year.
Outline your next best steps to accomplish this goal.
Find resources to help you accomplish your goal.
By having a current written one-page plan to sell your art, you will:
confirm what you know about accomplishing your goal
identify what you need to learn
stay focused on achieving your art sales goal
By not having a plan to sell your art, you will:
dramatically reduce your chances of selling your art
have far less focus and confidence
be far less productive, even if you feel busy
Most artists do not have a current written plan to sell their art.
Graduates create a current written plan to sell their art.
On a scale of 1 to 10, graduates triple their levels of self-confidence and focus from about a 2.5 to 8.
Is easy to sell your art?
We all know that it's not.
Is it possible to sell your art?
Absolutely! 
WHERE TO START TO SELL YOUR ART
"Learn The 8-Part Road Map that I used to sell $103,246 of my art during my first year as an unknown artist, without feeling like a sell-out"
- Ann Rea, Artist Mentor